How To Install And Manage Modules In Drupal 8?
Even though the Drupal application provides various functionalities by default in a lot of cases you might need something additional which is specific to your needs.
That is why the Drupal community has developed various modules which you can use to extend the functionality of the script.
In this section of our tutorial we will show you how to install such modules.
The first thing you need to do is to find the module you need and download it on your computer. We recommend downloading modules and themes only from trusted vendors, such as the official Drupal Marketplace.
Once you have downloaded the module archive on your local machine you need to access your website's dashboard and navigate to the Extend section: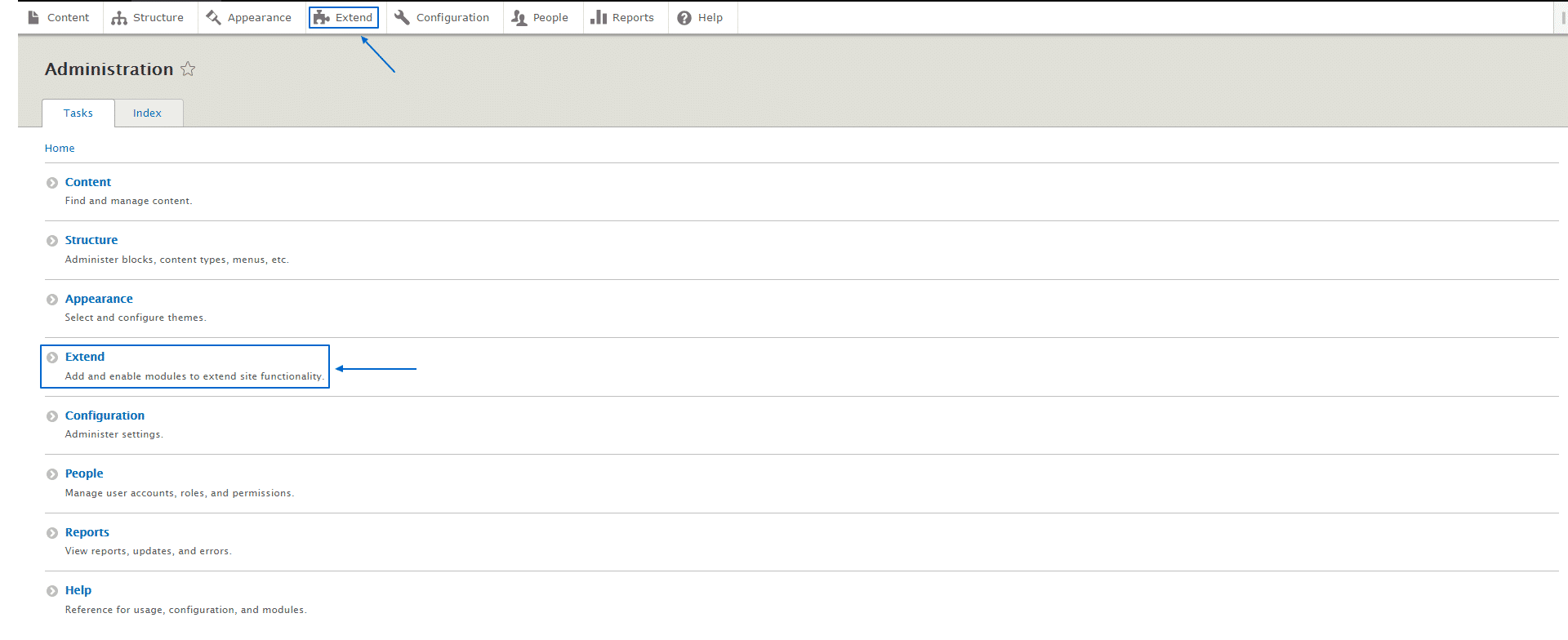 On the page where you will be redirected to you will see a list with the available modules. The ones which are not checked are not installed but available for installation. In order to enable such module you need to select the checkbox next to it, scroll down to the bottom of the page and click on the Install button: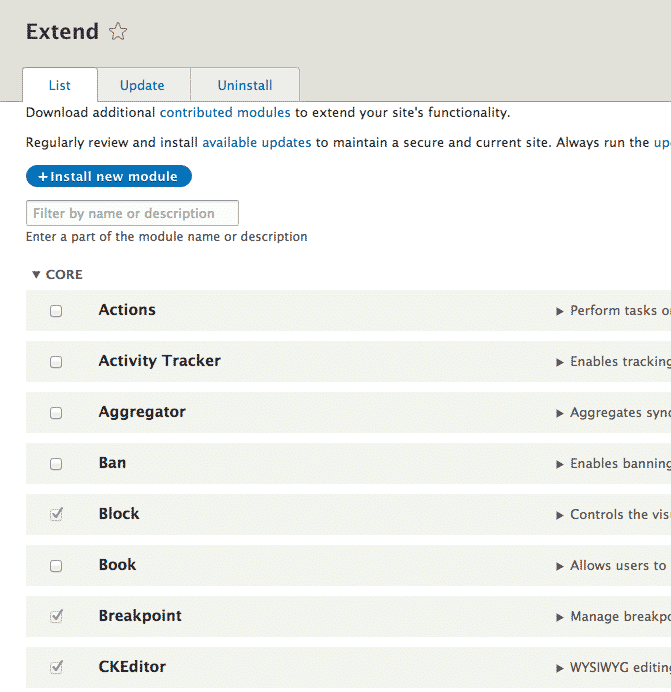 To proceed next with the installation of new extension click on the Install new module button:

On the screen that follows you need to browse your computer using the Choose File button and select the archive containing the module you have downloaded earlier. Finally click the Install button:

The installation might take some time and once it is completed you will be displayed with a message showing that everything is done: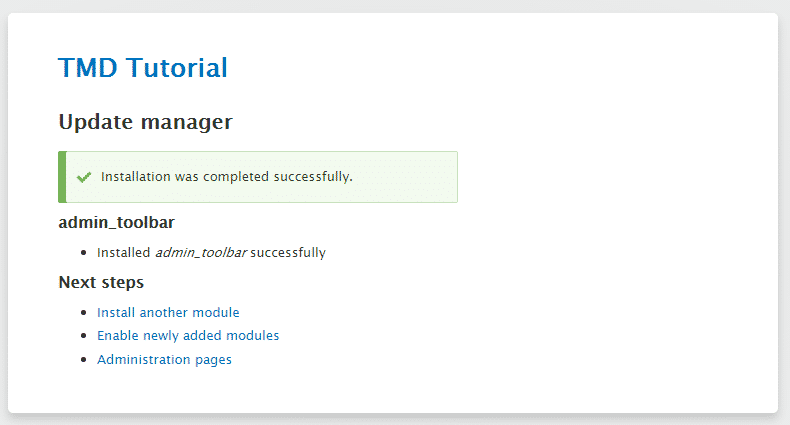 By now you have installed the new module but it is not enabled yet. To do that navigate to the Extend section once again, locate your newly installed module, select the checkbox next to it and click the Install button on the bottom of the page.
In our case the module is associated with the dashboard functioning and that is why it is located under the Administration section of the modules list: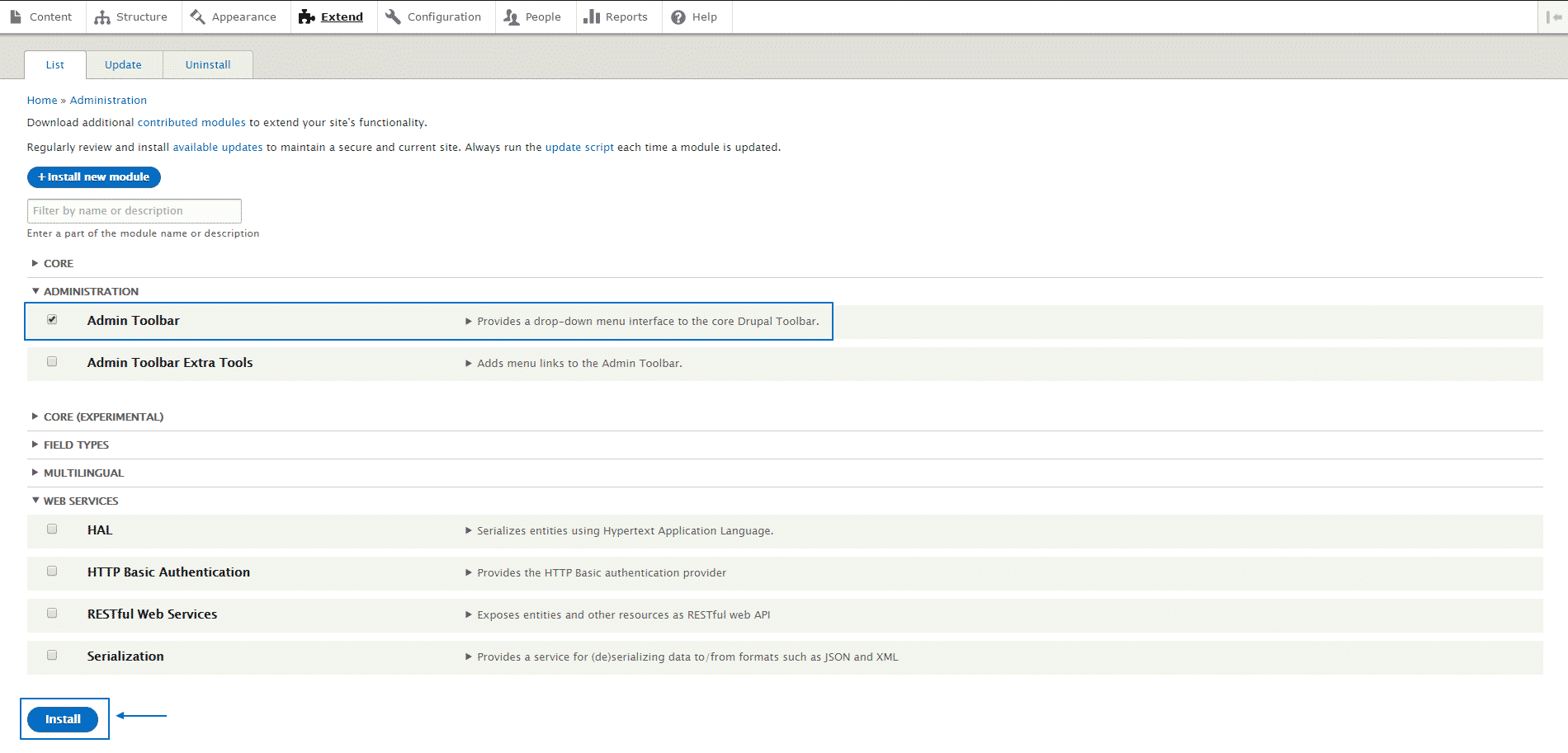 That is everything you need to do in order to extend the functionality of your Drupal application.