How To Manage Menus In Drupal 8?
Once you already know how to add pages to your Drupal website you most probably want to arrange the content in such way that the visitors can access it with ease.
That is why in this section of the tutorial we will show you how to manage the menus in Drupal 8.
First you should go to the dashboard of the application and navigate to Content:

On the new page you will see a full list of the already added content to your website. This is the place from where you can add specific content to the main menu.
To proceed with this, look for the page you want to place in the topmost menu and click Edit:

On the right side of the Edit page section you will see a list of options and one of them is Menu Settings:

There you should first select the Provide a menu link checkbox and you will be displayed with a few more options: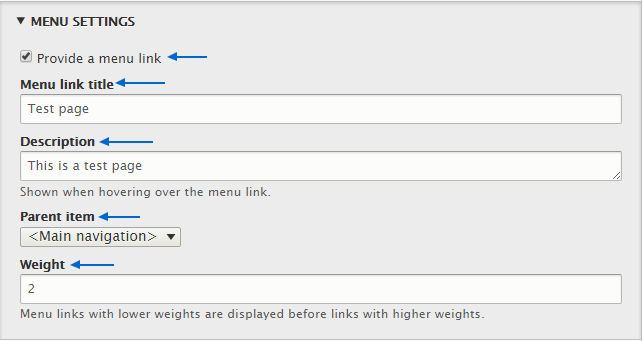 You would need to enter the following details:
Menu link title – this is the title that would be visible in the main navigation bar and you need to make sure that it is correct before you submit the changes.
Description – the text you enter here will be displayed when a user hovers over the menu link.
Parent item – here you can specify if the link would be a top level one displayed in the main navigation menu, or it will be a secondary menu link (such as subcategory of a primary one).
Weight – in Drupal the menu weight is used to determine the priority of the menus and their order in the main menu bar respectively. The lower weight you assign, the higher priority you will get.
Once you are ready with filling in these details you should click on the Save and keep published button to make the changes visible on your website: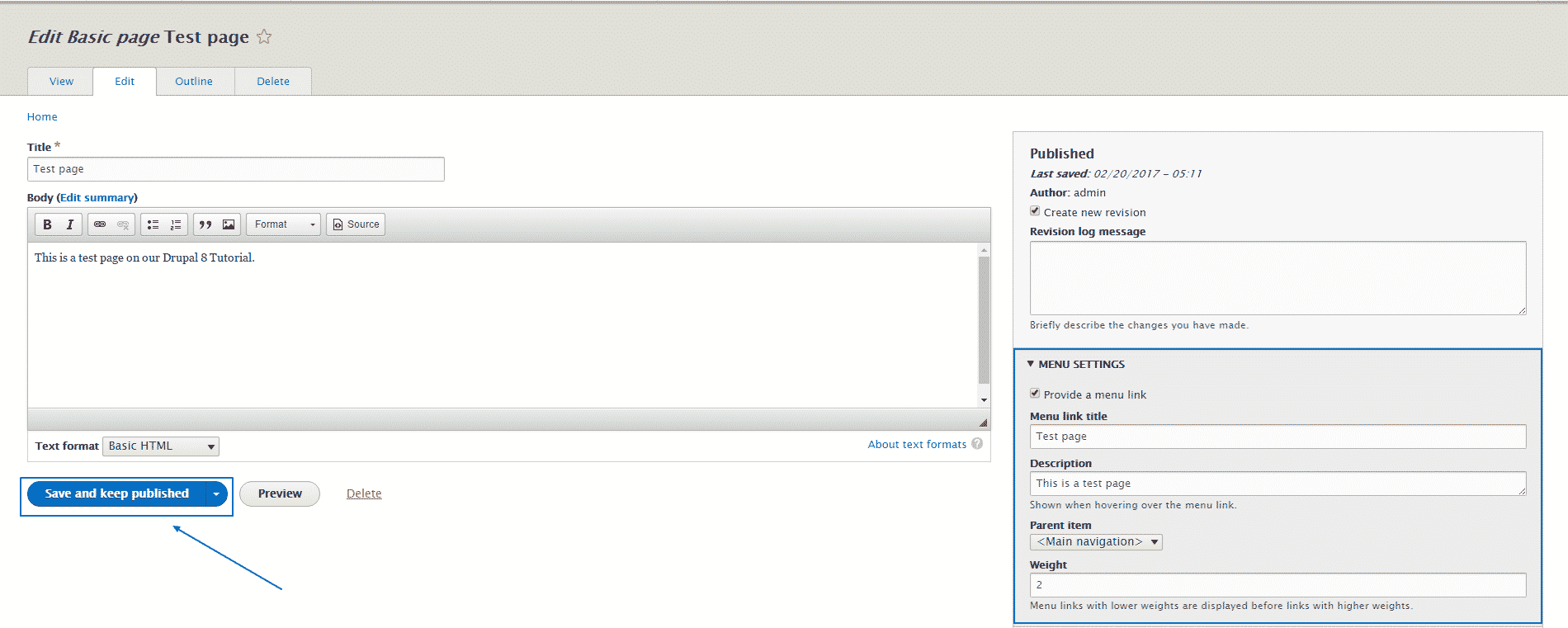 Right after you submit the changes you should be able to see them on the frontend: