How To Create Basic Pages In Drupal 8?
As you already know the Basic page is one of the most widely used content types in Drupal. In this section of our tutorial we will show you how to create such and publish it on your website.
First you should access the dashboard of your application and then navigate to Content > Add content:

The next step you need to perform is to select the Basic page content type:

On the new page, where you will be redirected to you need to enter the Title and Body of the new page:

On the image above you can see that there are some additional settings you can configure for your new image. Here they are: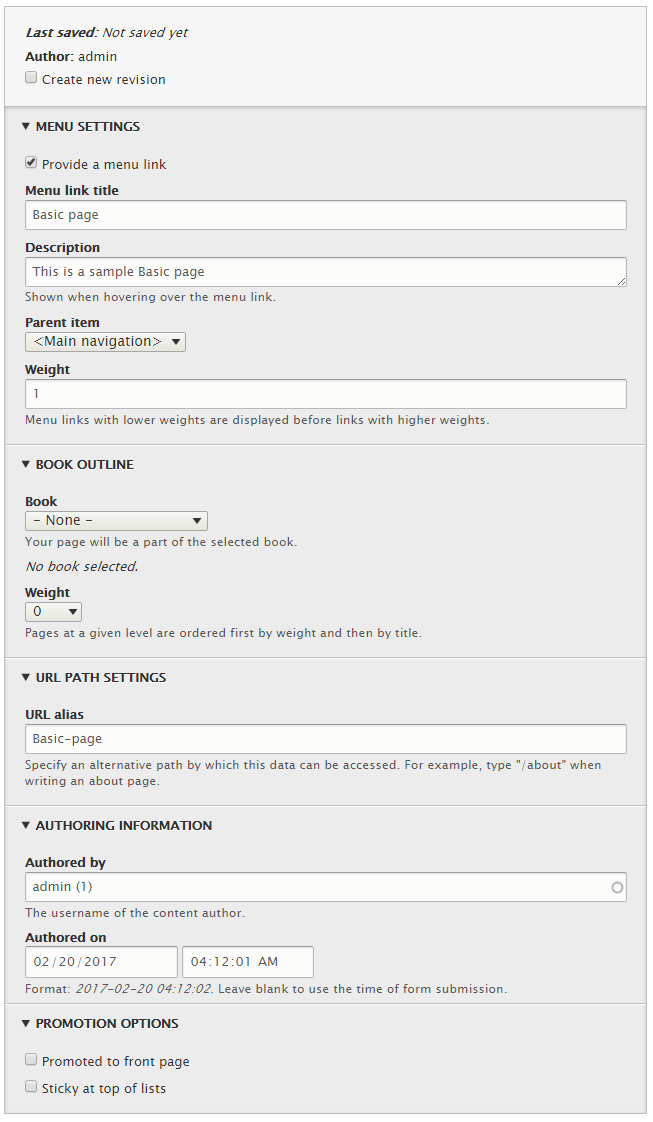 From here you can configure the Author, menu settings, URL path settings, the author details and promotion options.
Once you click on the Save and publish button the new page will be active and visible on the frontend of your website: