How To Create Articles In Drupal 8?
As described in the previous section of our Drupal 8 tutorial the two most used content types in the application are the Articles and Basic Pages. Since you have read the tutorial that far you already know that the Articles are used for publishing frequently updated content such as daily added information news and promotions.
In this part of the tutorial we will show you how to add an article on your Drupal website.
The first step you should perform is to access the administration area of your application: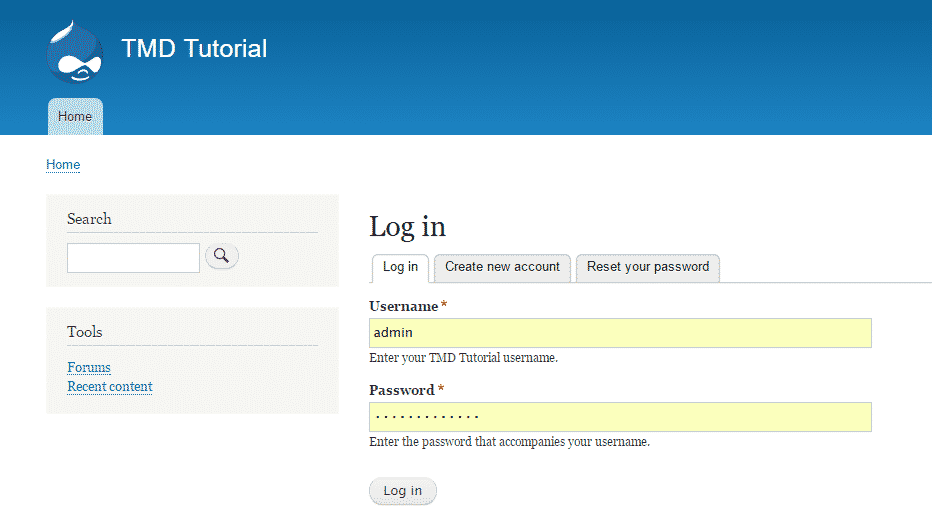 Next navigate to Content > Add content:

On the new page on which you will be redirected to you should select the content type you want to add. In our case we will choose the Article one:

You will be presented with the Create Article page, where you need to apply the Title, Body, Tags, Image, and different additional settings to your new article: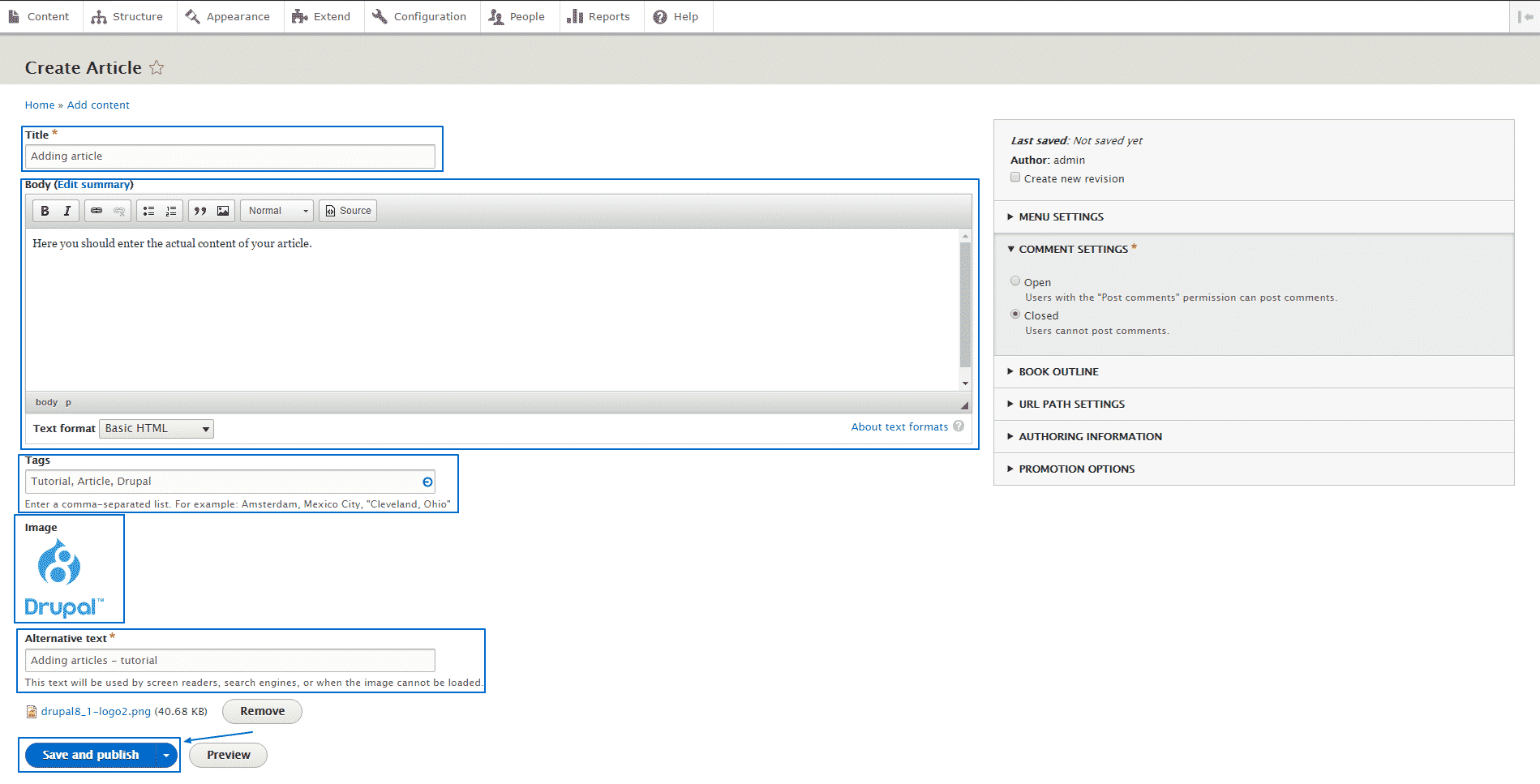 As you can see from the image above, there are some additional settings you can edit before you submit the new entry. They include adding new revision note, menu settings, comment settings, book settings, URL path, author details and promotion options: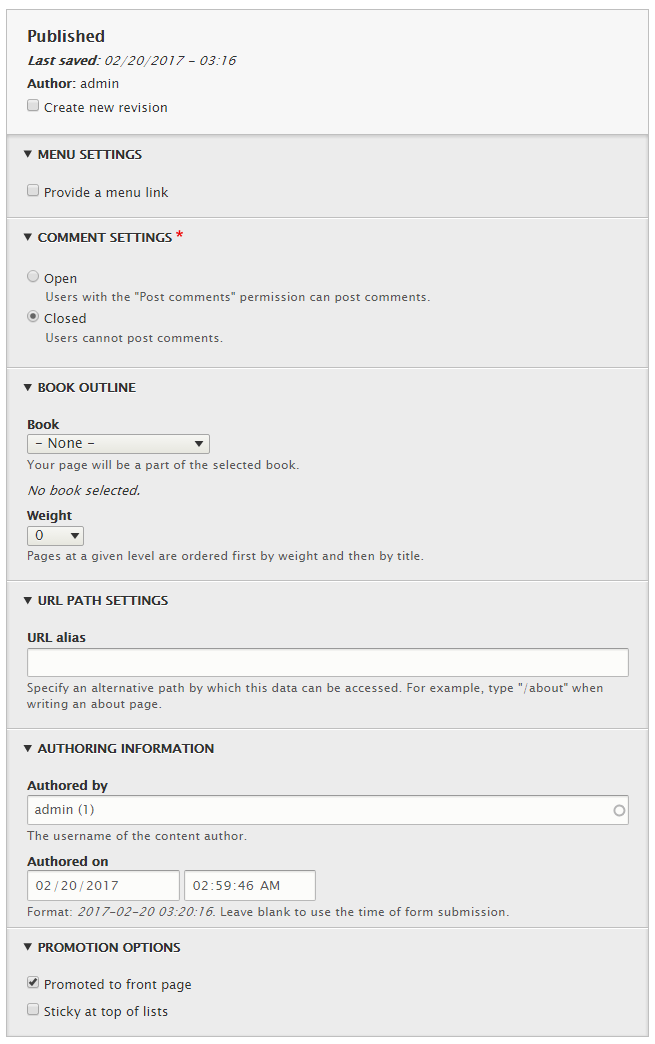 Once you have filled in and double checked the details you just need to click on the Save and publish button and your new article will be present on the frontend of your website: