How To Install Drupal Manually?
In some cases you will need to install Drupal manually instead of using an auto installer.
In this section of the tutorial we will show you how to achieve this so you can start building your new project on your hosting account with us right away.
The first step you should perform is to download the latest stable version of the application from the official Drupal website.
Once you have downloaded the archive containing the application you should access the server where you hosting account resides and locate or create the folder in which you want to place your new website.
Next you should extract the application zip file on your local computer and upload the files and folders to the root folder of the script mentioned above. You can find more information on how to do that here.
Since the application requires also a database for its functioning you should now create such on the server. You can do that following the instructions in this article.
As soon as the files are uploaded in the appropriate folder and the database is created successfully you can proceed with the actual installation. You need to enter the exact URL to the root folder of the application in your browser. If the script is placed in the public_html folder the URL will be www.yourdomain.com and if you have placed it in a subfolder you should access www.yourdomain.com/subfolder.
Accessing this link will lead you to the installation wizard.
On the initial screen you will be required to select the language for your website: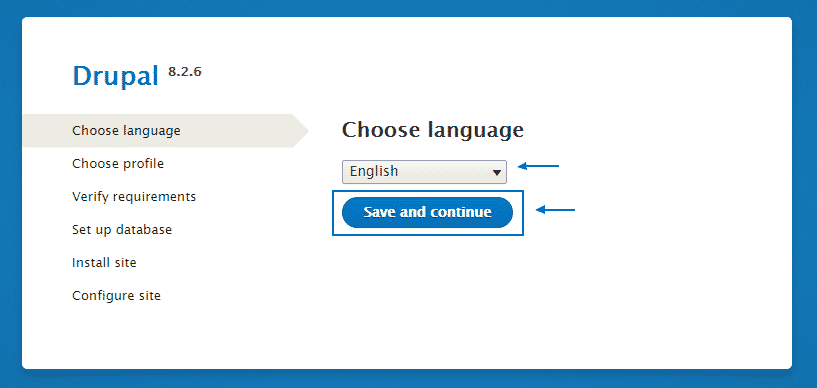 Next you should choose the installation profile: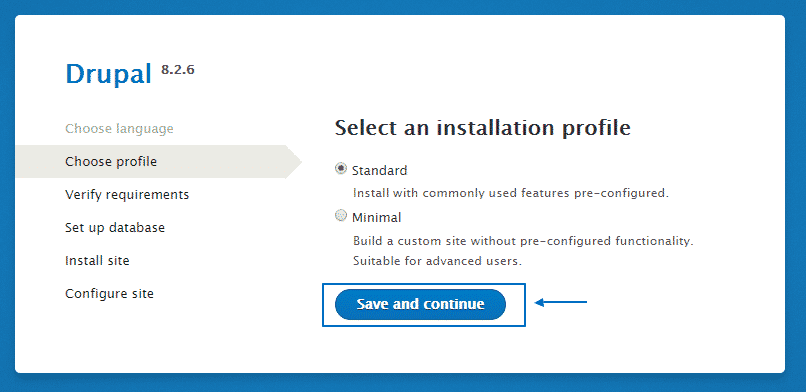 The Standard profile has the most of the core modules enabled to allow you to use all the functionalities of the application and to save time when building a commonly used platform.
The Minimal profile is appropriate for advanced users and has only a few of the core modules enabled. It is designed for such projects that need only specific functionalities in which it will be very time consuming to disable all of the odd modules.
On the screen that follows you should enter the type and credentials for the database you have created for the script: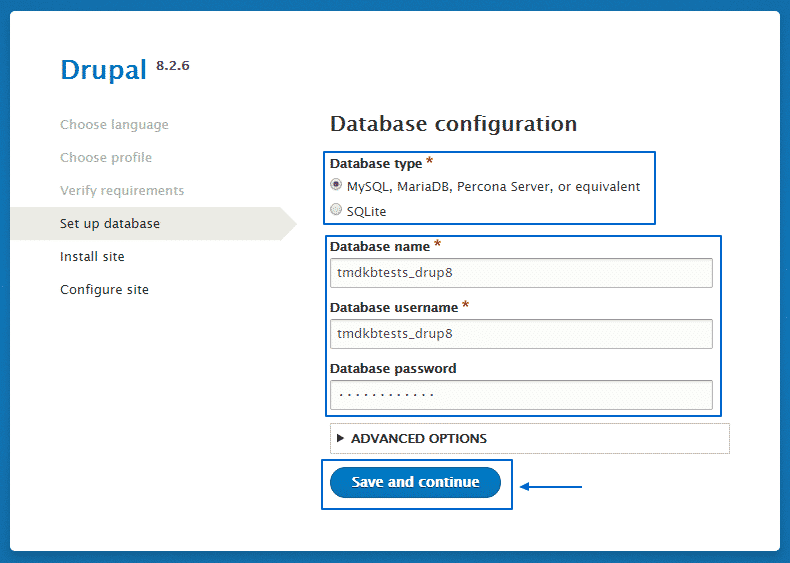 Here you should wait for a couple of seconds while the application is being installed: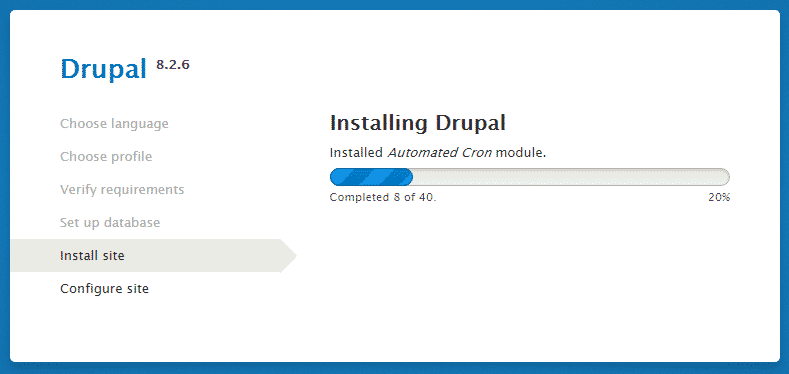 When the bar gets to 100% you will be redirected to the last step of the wizard where you should enter the following details:
Site name – the name of your website
Site email address – the email address from which your customers will receive information sent automatically from the platform
Username – the administrative username for your website
Password – the administrative password you want to use
Email address – the administrative email address, which will be used only by you
Default country – the country where your business resides
Default time zone – the time zone for your website
These are all the steps you need to take care of during the installation. Once everything is set you will be displayed with the following message: