How to install a new theme in WordPress?
To change the appearance of your website and make it look like no other at some point you might need to change its theme. There are various themes available for WordPress allowing you to set up the most appropriate vision of your website depending on it purpose – both free and paid ones. Using one of our  WordPress Hosting packages will provide you with enough system resources to use fully responsive themes ensuring the great performance of your website.
To add a new theme you need to go to your WordPress Dashboard > Appearance > Themes > Add New:

Once you click on the Add New button you will be redirected to a page displaying the themes available from the WordPress official repository: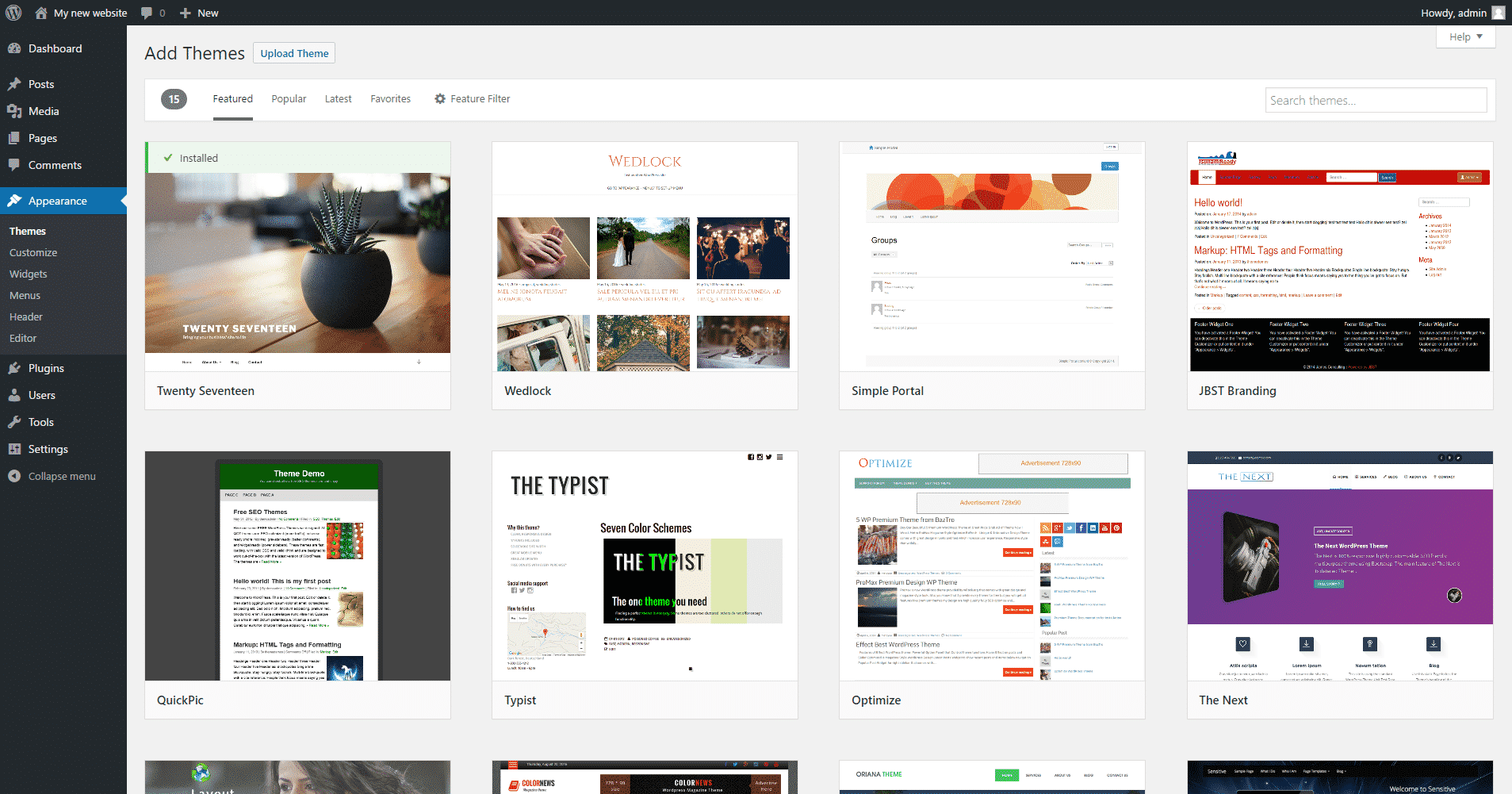 Then you have two options to proceed with:
1) Choose a theme from the suggested ones. If you would like to install such theme you should hover over it and click on the Install button:

Once the theme is installed you need to activate it: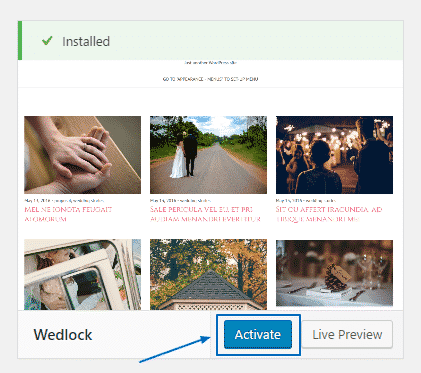 2) Upload a theme you have already downloaded. In case that you have purchased a theme and downloaded on your computer you can upload it to your website. On the Add Themes page click on the Upload Theme button:

Then you need to select the downloaded zip file containing your theme and then click on the Install Now button:

Once the theme is installed you need to activate it:

Various themes can be downloaded for free from the official WordPress repository available  here.
If you want to change the theme to another one that you have already installed you need to go to Dashboard > Appearance > Themes, hover on the desired theme and click on the Activate button: