How to enable Spam Protection in WordPress
In order to protect your blog from SPAM comments we recommend you to use one of the most powerful anti-SPAM systems – Akismet.
The plugin is installed on your WordPress application by default and you just need to activate it.
You can do that by going to your WordPress Dashboard > Plugins > Installed Plugins: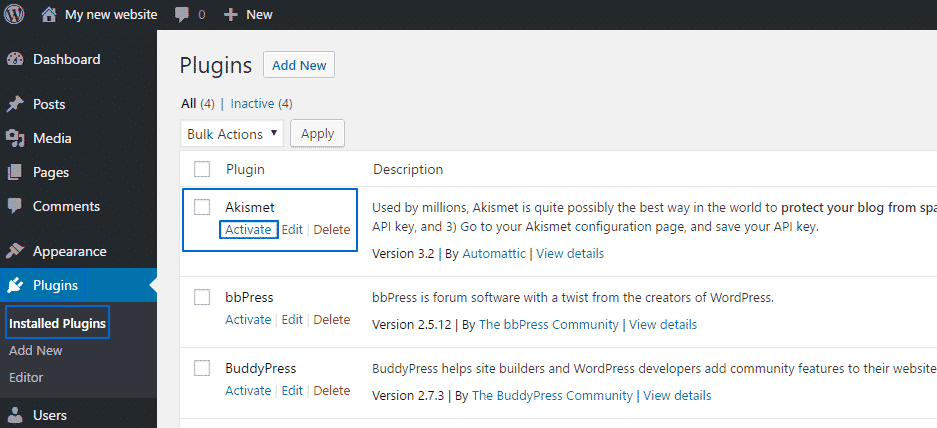 Once the plugin is activated you will be asked to activate your Akismet account:

To do so you need to enter your WordPress API key: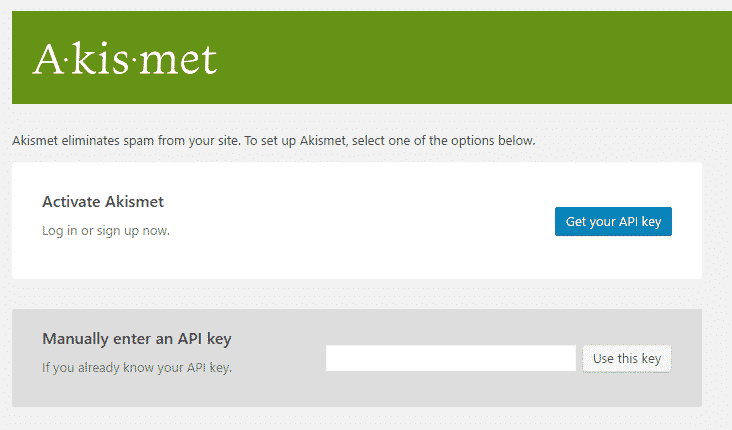 Click on the Get your API key button and follow the instructions.
Once you have filled the details you will be able to obtain the API key and add it to your plugin.
Once the plugin is activated your website is protected by Spam comments:

Here you can check our WordPress hosting solutions.